Recently Launched: MRP Company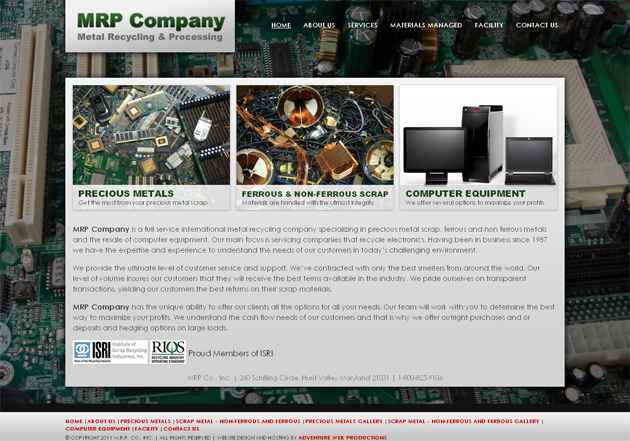 MRP Company is a full service international metal recycling company specializing in precious metal scrap, ferrous and non ferrous metals and the resale of computer equipment. Our main focus is servicing companies that recycle electronics. Having been in business since 1987 we have the expertise and experience to understand the needs of our customers in today's challenging environment.
We provide the ultimate level of customer service and support. We've contracted with only the best smelters from around the world. Our level of volume insures our customers that they will receive the best terms available in the industry. We pride ourselves on transparent transactions, yielding our customers the best returns on their scrap materials.
MRP Company has the unique ability to offer our clients all the options for all your needs. Our team will work with you to determine the best way to maximize your profits. We understand the cash flow needs of our customers and that is why we offer outright purchases and or deposits and hedging options on large loads.
If you have any questions, contact MRP Company by calling 1-800-825-9106 or click here today!