Video and Audio Production
In today's content-driven world, both the casual website visitor and professional, agenda-driven researcher are equally drawn to sites that provide quality video and audio experiences. Adventure Web Interactive offers a wide variety of video and audio production packages that are truly state-of-the-art and bring the average static website into the world of the interactive age. Adventure Web's skill in areas such as corporate video production, motion graphics / animation, and drone videography not only improves user experience but puts your business one step ahead of the competition in the information age.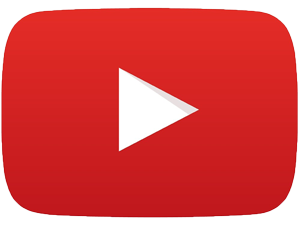 Listen To What Sets Us Apart




We work with each field of media, and once our work has been completed, we'll make sure it appears on your site the right way. When visitors come to your website, they're not only going to be provided with the most beneficial and concise information about everything that your services provide. Adventure Web can help you bring your organization vividly alive with both in-house and on-site video and audio production packages.
Video can range from simple traditional television commercial formats to incorporating multiple visual elements enhancing your message to prospective customers. Adventure Web's professional audio and visual team utilizes the most current and modern video hardware and editing and production suites to offer near turnaround for your visual content needs. We can provide your site with company and "About Us" profiles, visually stunning b-roll footage of your locations, video testimonials, company and industrial interviews with members of your own team — and all with a cinematic tone that will stand out to your website's visitors.
Our options for audio and video include "documentary style" clips and multi-camera scripted content for an entertaining, educational experience. Everything we shoot for your site is of the highest broadcast quality and is available in multiple frame rates, guaranteeing true HD for whatever platform your content is viewed and full post-production options.
We customize audio and video to fit your specific needs with effortless integration to the design and existing content of your website. and the interface for these content management solutions feature internal database management, product management, content management, and much more. Whatever you can imagine, Adventure Web can achieve. We'll make sure that the technology not only complements the message, it also plays an active role in your marketing strategy.
At Adventure Web we create and integrate the latest in interactive video presentations to distinguish your business as a leader.
Take control of your website and bring your vision to life with help from Adventure Web our video production team.
Contact Adventure Web today at 410.788.7007 or 866.488.8644.