Adventure Web Productions Launches New Site: Uptown Press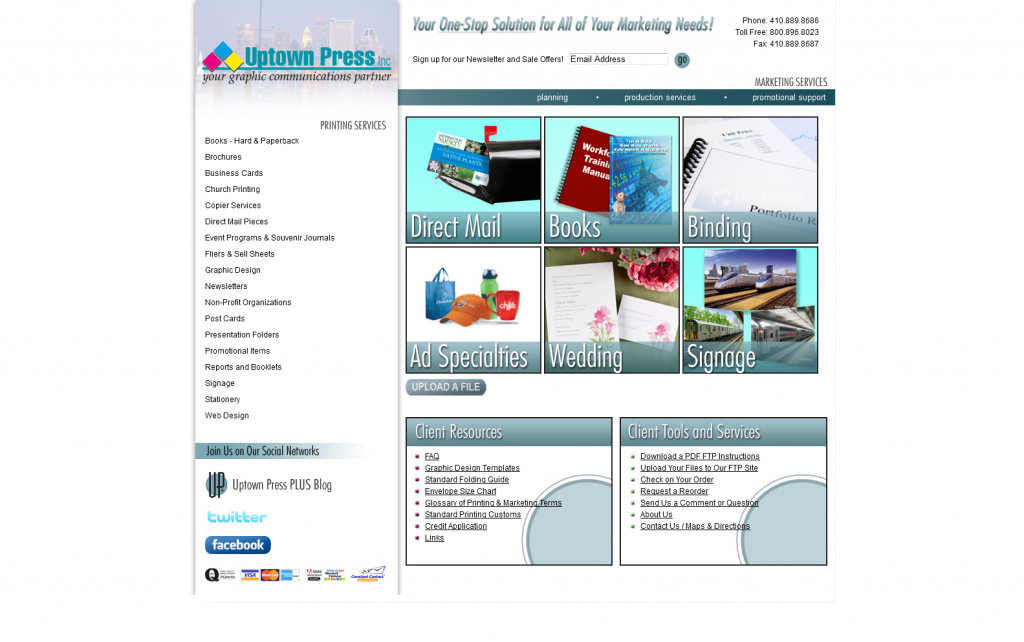 For your marketing and graphic communications, make a statement with the experts at Uptown Press.  Based in Baltimore, MD, Uptown Press offers outstanding client resources, tools, and services.  The company provides printing services like brochures, email blasts, graphic design, post cards, and promotional items.  Uptown Press even caters to Non-Profit Organizations because it values community involvement and seeks to increase your impact.
Visit the new site at 
http://uptownpress.com
to learn more about Uptown Press' production services and support!
For more information about web development, contact Adventure Web Productions now!
For professional full-service Internet development, hosting, and web marketing needs, contact Adventure Web Productions by calling (410)-788-7007 or by clicking here today!