What are the benefits of having a good content copywriter?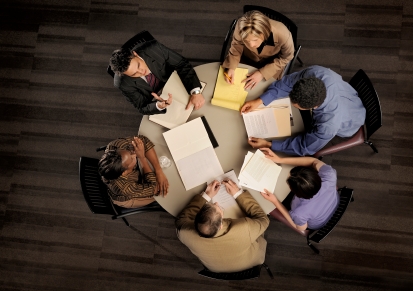 So you hear your business partners discussing how much revenue having an online presence can bring to your business.
But there's more to the big picture than simply being on the World Wide Web. You need compelling, promotional content to maintain a competitive edge on the web. You need promotional copy that's easily discovered by target audiences.
It's important to have a good content copywriter for your website and social media campaigns because Internet users need to understand what products and services you're offering them. More importantly Internet users need to know how your products and services will benefit them.
Copywriters can help your business clearly address these concerns by informing and engaging your readers on a regular basis.
The most popular content on the Internet is content people can easily digest and share. You can't simply throw a sales pitch at consumers on the Internet and expect them to become loyal to your brand.
A good copywriter will help your business create personal content that educates consumers while distinguishing your business from competitors.
Adventure Web Productions can help your business shine by showing your personality to consumers. We know how to effectively humanize brands to establish stronger connections with consumers.
When consumers feel connected to a brand as an extension of themselves, they purchase more.
You can benefit from our copywriter services and social media marketing by:
Us showing your brand rather than simply telling consumers about your business. We can help you show why your products and services are beneficial to consumers through thank you messages, customer testimonies, and expertise blogs/ highlights from your work culture.
We write in your voice. To seal a deal, you can't always drop marketing and sales pitch. Consumers like to support brands that they can casually interact with and understand the message that's given.
We offer a range of copy writing services. We can help you write product description as well as write technical content to effectively sell, and up sell your products and services.
Learn more about our online marketing/ copy writing services today.
At Adventure Web Productions, we stand ready to help you fully unlock the full potential of the Internet. If you're not successful, neither are we. We offer award-winning Web Development and services as mentioned in The Wall Street Journal, Baltimore Business Journal, The Daily Record, The Washington Times, CNBC, Merchant Circle, and other local and national news media.
For professional full-service Internet development, hosting, and web marketing needs, contact Adventure Web Productions by calling (410)-788-7007 or by clicking here today! For more information about web development, contact Adventure Web Productions now!
Check us out on Facebook and Twitter as well!
Source:
http://www.copyblogger.com/content-marketing-copywriting/
http://www.ecopywriters.com/resources/online-copywriting.html
http://www.constantcontact.com/learning-center/hints-tips/ht-2011-09a.jsp