Social Media Marketing: The Value Of Facebook Fans And Open Graph Search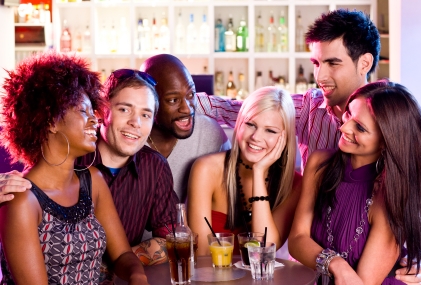 Facebook Open Graph Search is slowly being pushed out to all Facebook users. This Facebook Open Graph Search can truly benefit your business brand.
The open graph search is all about internally focusing Facebook data so that Facebook users can search for products and services within their social networks and public business content. To put it simple, open graph search is a search engine personalized to Facebook social media users.
As the open graph extends its reach throughout Facebook, it is time for your business brand to layout an effective social media strategy focused on reaping all the benefits Facebook open graph search has to offer.
The Facebook open graph search will rank search engine results based on level of interaction Facebook business pages have with Facebook users. With an effective social media strategy, your business brand can be  discovered more by Facebook users. The Facebook users will have the opportunity to share/ recommend your business products and services.
Adventure Web Productions can handle your social media to optimize your Facebook reach/ audience and better engage fans.
We will help you appropriately target your demographic for the best business lead generation. It is important to do this because Facebook open graph search will also be rated on number of comments, likes and shares. The more interaction your Facebook business page has with Facebook users, the better your search results will be.
You will learn more about your customer base and improve the business products and services you provide to consumers overtime. Think local. Think personal. This is how your business will succeed on the Facebook open graph search.
It is crucial to your business to invest in social media marketing/ social media campaigns now because the Facebook fan value/worth is increasing every year. On average, a Facebook fan is worth at least $174 to a business brand, that Facebook fan value has increased by 28% since 2010.
Learn about Adventure Web Productions' social media marketing today.
This figure is based on the following factors:
Product spending
Brand loyalty
Ability to successfully recommend products and services
Media value
Cost of acquisition
Brand affinity
The more a Facebook user is willing to spend, the more he/she becomes to business brands.
At Adventure Web Productions, we stand ready to help you fully unlock the full potential of the Internet. If you're not successful, neither are we. We offer award-winning Web Development and services as mentioned in The Wall Street Journal, Baltimore Business Journal, The Daily Record, The Washington Times, CNBC, Merchant Circle, and other local and national news media.
For professional full-service Internet development, hosting, and web marketing needs, contact Adventure Web Productions by calling (410)-788-7007 or by clicking here today! For more information about web development, contact Adventure Web Productions now!
Check us out on Facebook and Twitter as well!
Source: http://www.clickz.com/clickz/column/2261972/5-ways-to-make-facebooks-new-graph-search-work-for-your-brand
http://mashable.com/2013/04/17/facebook-fan-value-researcher/