Search Engine Marketing: The Benefits Of Search Engine Optimization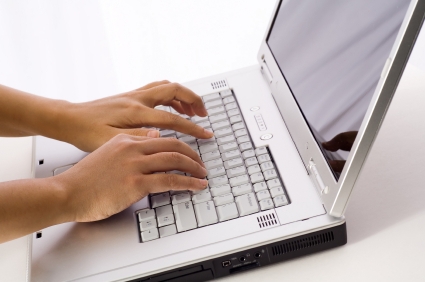 Are you hiring a web designer to launch a new website for your company? If yes, you need to make sure that your business website has proper search engine optimization (SEO).
The purpose of search engine marketing and search engine optimization is to make your business website visible and understandable to Internet users and search engine robots.
Without quality search engine optimization (SEO), search engine robots will not identify or understand the value of your web page to properly rank and index your website.
For example, a search engine robot would have difficulty identifying a picture of a dog playing fetch without proper SEO structure and tags.
Search engines such as the Google search engine, use automated search robots to crawl business websites, follow links and index your content.
With a content management system (CMS), your website can be designed fully with original content. Adventure Web Productions' web designers will assure your business that you have original content and quality link structure to generate the best web traffic.
Be found. Be read. Be indexed. With quality Search Engine Optimization (SEO), your website will become relevant, visible and original content enriched to Internet users and search engines alike.
Your place of business and telephone number will always be readily available for viewing with Adventure Web Productions Search Engine Optimization Services for websites and mobile sites.
We are here to make it easy for Internet users to type keywords into a search engine text box, click results and assure your website  displays at the top of search engine rankings.
Good search engine rankings matter. Let Adventure Web Productions search engine marketing services help your website be discovered and bring loyal customers to your business.
Learn in depth about our search engine marketing / search engine optimization services today.
Adventure Web Productions builds each site to maximize the quality score rendered by each search engine.
To develop targeted traffic quickly. We, guarantee top keyword search engine placement!
We provide website listings and traffic on main search engines such as Google, Yahoo, Bing and MSN.
We will optimize your site for 30 keyword phrases and guarantee that we will get at least 25 top 25 keyword positions for you within 4 months from the time that your site goes live.
At Adventure Web Productions, we stand ready to help you fully unlock the full potential of the Internet. If you're not successful, neither are we. We offer award-winning Web Development and services as mentioned in The Wall Street Journal, Baltimore Business Journal, The Daily Record, The Washington Times, CNBC, Merchant Circle, and other local and national news media.
For professional full-service Internet development, hosting, and web marketing needs, contact Adventure Web Productions by calling (410)-788-7007 or by clicking here today! For more information about web development, contact Adventure Web Productions now!
Check us out on Facebook and Twitter as well!
Source: http://www.seomoz.org/beginners-guide-to-seo/why-search-engine-marketing-is-necessary
http://www.webnauts.net/seo.html
http://www.mediacollege.com/internet/search-engines/seo/importance.html