Marketplace is Facebook's New Craigslist Competitor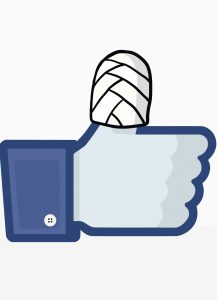 Facebook recently launched a new Craigslist competitor called Marketplace, and it's featured within prime real estate on Facebook's mobile application. Marketplace has its very own tab in the middle of Facebook's home screen toolbar, replacing the previous Messenger tab after Facebook spun Messenger into its own app (which now has over a billion users).
What is Marketplace
Facebook Marketplace enables users to browse a relevancy-sorted feed of stuff to buy from other people who live nearby, as well as quickly list your own stuff for sale. The feature also integrates with Facebook Messenger so you can haggle and arrange a meet-up. In essence, Facebook Marketplace is just the more tasteful version of Craigslist, and there is huge demand for local commerce.
Prime Real Estate
The fact that Marketplace is being featured in such a key location in Facebook's app indicates how important Facebook sees the new feature. Facebook originally promised the once Messenger tab as a spot for another feature it wanted to push: Facebook Live. However, it appears that the video tab is still in the works.
A company spokesperson at Facebook said, "We've been rolling out the video tab slowly so that we can test and learn from people, and to gather feedback to ensure that we're creating the best experience for people who visit the tab. We're iterating on the placement for the tab, though it will ultimately be on the bottom bar of News Feed on mobile."
So evidently live video is still important and still coming to Facebook's mobile app, but perhaps isn't moving as quickly as the company originally intended. The new Marketplace feature, however, has already rolled out to both iOS and Android users as part of an app update. It will first be available in the U.S., U.K., Australia and New Zealand.
Stay up to Date with Adventure Web Interactive
Keep up with our blog every week to learn about the latest social media trends and effective business content strategies–and check out our archive to educate yourself on recent tips and tricks.
We offer marketing solutions for you, including blog writing and social media management. That way, you don't have to worry about posting the right stuff at the right time—we can do that for you, while keeping a friendly and consistent relationship with you.  Contact us to see what we can do for your business today!
Follow us on Google+, Facebook, Twitter, LinkedIn, and Youtube for more information about website design and social media marketing.