The Facebook Buy Button and what it means for your Business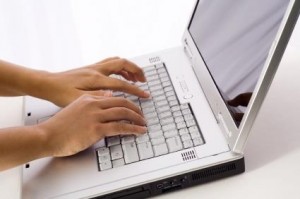 As we have mentioned before, people on average spend 22% of their time online on social networking sites, like Facebook, Twitter, and Google+. To capitalize on this, businesses have flocked to social media, especially Facebook. Everyone from Target and Walmart to Starbucks, McDonald's, the Baltimore Ravens, and, of course, Adventure Web can now be found on your favorite social media site. Of course, Facebook is a great resource for smaller businesses as well. And the site just made an announcement that will further benefit businesses: The Facebook Buy Button.
According to Facebook, "With this feature, people on desktop or mobile can click the 'Buy' call-to-action button on ads and Page posts to purchase a product directly from a business, without leaving Facebook.
"The current test is limited to a few small and medium-sized businesses in the US. We'll share more information as we gather feedback."
The Buy button lets you complete the entire purchase flow within Facebook. Twitter is also said to be experimenting with a Buy Now button.
Is your business on Facebook, Twitter, or Google+? If not, now is the perfect time to start. If you are one of those businesses owners who never saw the value in social media, perhaps the new "Buy" button will make you a believer. With this new functionality, social media will be more important than ever for businesses of all shapes and sizes.
Managed Social Media Campaigns with Adventure Web
Adventure Web will develop and maintain a custom social media campaign for you that will help your company's brand awareness, establish a community of followers, help increase your organic SEO, and, in the near future, help boost sales. Our custom Social Media campaigns include a custom-skinned blog, weekly blog posts, social media business profiles, and weekly posts to those profiles.
Call now for a free Social Media evaluation.
If you have any questions about the Facebook Buy Button or a Managed Social Media Campaign, please contact Adventure Web Interactive by calling (410)-788-7007 or by clicking here today! For more information about web development, contact Adventure Web Productions now!