Recently launched: Legal Papers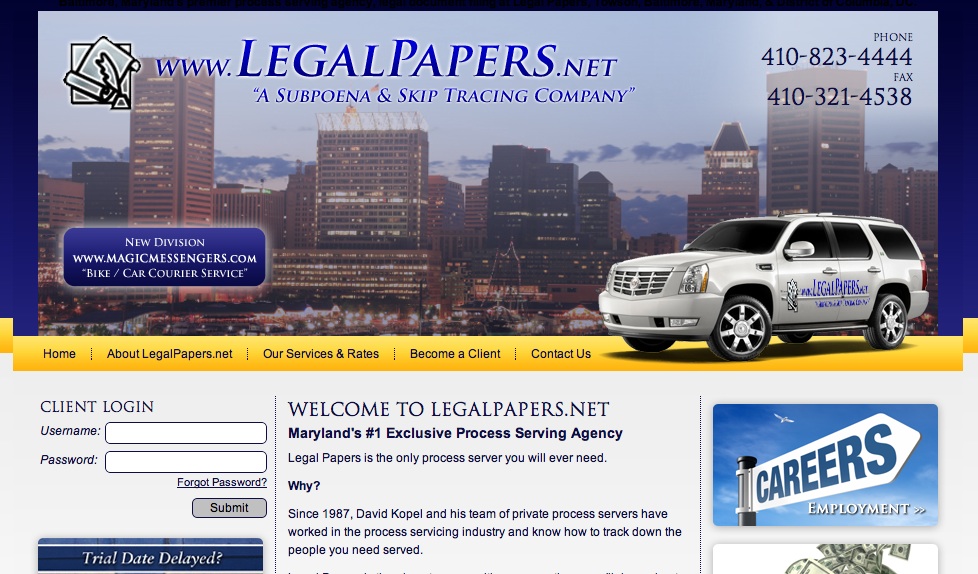 Since 1987, David Kopel and his team of private process servers have worked in the process servicing industry and know how to track down the people you need served.
Legal Papers is the place to come with your questions – we'll do our best to provide the answers quickly and efficiently. If you're in a bind, we can help.