New Website Launch: Your Project Loan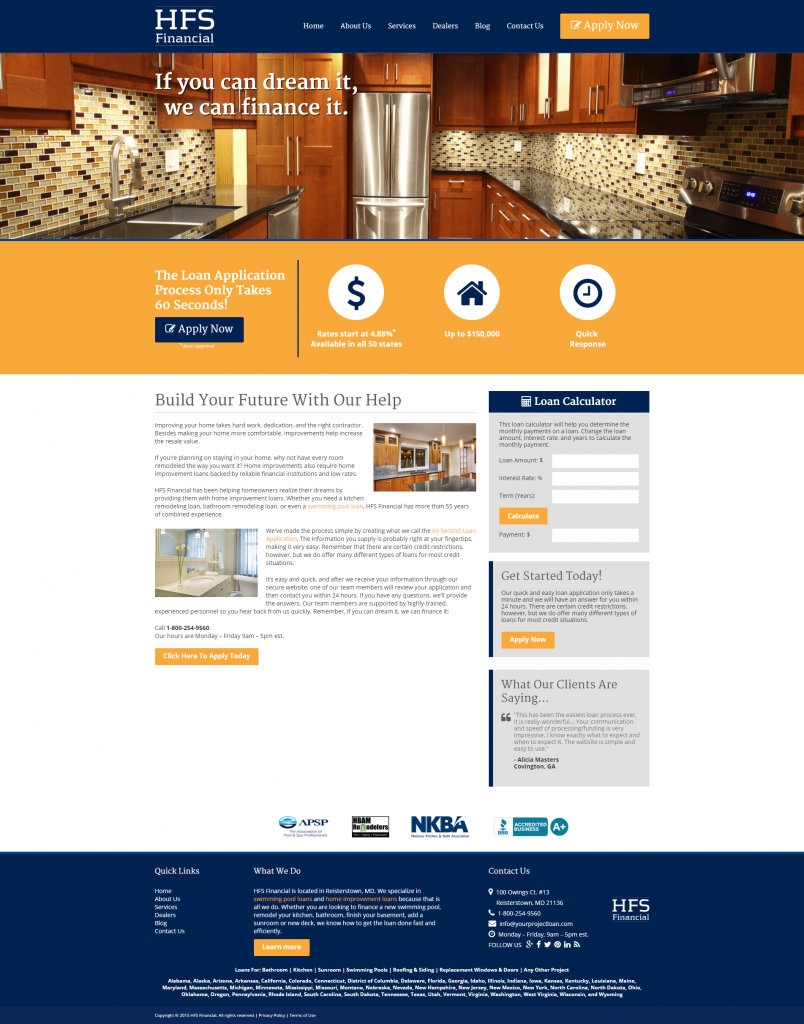 Welcome to another edition of the Adventure Web website launch blog! Today we're sharing the site we created for Your Project Loan, a financial services company offering personal loans that can make any home improvement project a reality.
Your source for home improvement loans
Your Project Loan is committed to providing their customers with the funds they need to complete the home improvement projects they want. With a home improvement loan, you can undertake any project while paying off your bills. Want to remodel your kitchen? Your Project Loan can help! What about a complete basement renovation? Your Project Loan can handle that too. Whatever project you have been putting off for lack of funds, Your Project Loan can make it happen.
Experience you can trust
With over 55 years of combined experience and home improvement loan industry contacts in all 50 states, Your Project Loan is the best choice for your financing needs. They make it simple to apply for a loan: All you have to do is fill out an online application and within 24 hours one of their experienced team members will call you to discuss the details of your project and your financing needs.
Are You Ready for a New Website from Adventure Web?
Adventure Web performs a wide range of essential tasks for any business, from customized website design and management to social media strategy and marketing. For business in the Baltimore Metropolitan area, Adventure Web is a valuable resource that can help improve performance and gain a wider audience for your business endeavor.
To view a full list of services Adventure Web offers, visit us here! Call us at (410)-358-9892 to learn how to get started or fill out our online contact form here.