More Common Mistakes That Could Be Screwing up Your Facebook Presence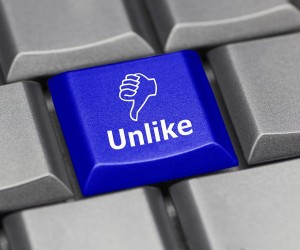 64% of organizations with social customer service say investing in online communities is very important. As we mentioned last week in our first installment of "Common Mistakes That Could Be Screwing up Your Facebook Presence," social media can be a powerful business tool if you know how to use it. 97% of all consumers search for local businesses online and 80% of prefer to connect with brands on Facebook. What will potential customers find when they search for your business on Facebook?
More Common Mistakes That Could Be Screwing up Your Facebook Presence
Boring Posts
Keep it interesting. As we mentioned last week, less than half of what you post should be directly related to your products and/or services. The other 60-ish% should be fun and entertaining. Did your local sports team just win a big game (Go Ravens!)? Post about it. Is something happening in pop culture? Post about it. Better yet, post about trending topics to give your posts a higher likelihood of being seen.
To see what is trending, head to your home page and look to the right. See the column labeled "Trending?" Well, there you go! Have fun and be creative.
Unengaging Posts
Your goal is to drive engagement. The worst thing you can do is post boring, unengaging content. Instead, post open-ended questions and give your fans a chance to voice their opinion. More likes and more comments lead to greater impressions, which lead to more likes and more comments. That's what we like to call a win-win!
Photos Schmotos!
If you aren't posting photos, you are doing it wrong. Sorry! Photos make up 93% of the most engaging posts on Facebook. Images are eye-catching, engaging, and, perhaps best of all, quick and easy to post. So, why aren't you posting photos? If you add an image to your post, people are more likely to stop and read what goes along with it.
Keep it Business Related
One of the reasons people love to connect with their favorite businesses on Facebook is because it gives them a chances to connect with their favorite businesses on a more personal level. So the worst thing you can do is keep it strictly business. Instead, give your fans a behind-the-scenes look at your business and your people.
Check back next week as we explore EVEN MORE common Facebook mistakes!
Social Media Marketing with Adventure Web Interactive
Adventure Web Interactive is here to help you leverage your online presence. We will develop and maintain a custom social media campaign for you that includes Twitter, Facebook, Google+, Pinterest, LinkedIn, YouTube, and more. Our campaigns also include a custom-skinned blog and weekly blog posts, all in an effort to increase brand awareness and, most importantly, SEO.
Call now for a free Social Media evaluation.
If you have any questions about Facebook, or Social Media Marketing, please contact Adventure Web Interactive by calling (410)-788-7007 or by clicking here today! For more information about web development, contact Adventure Web Productions now!