ADVP wins 4 American Graphic Design Awards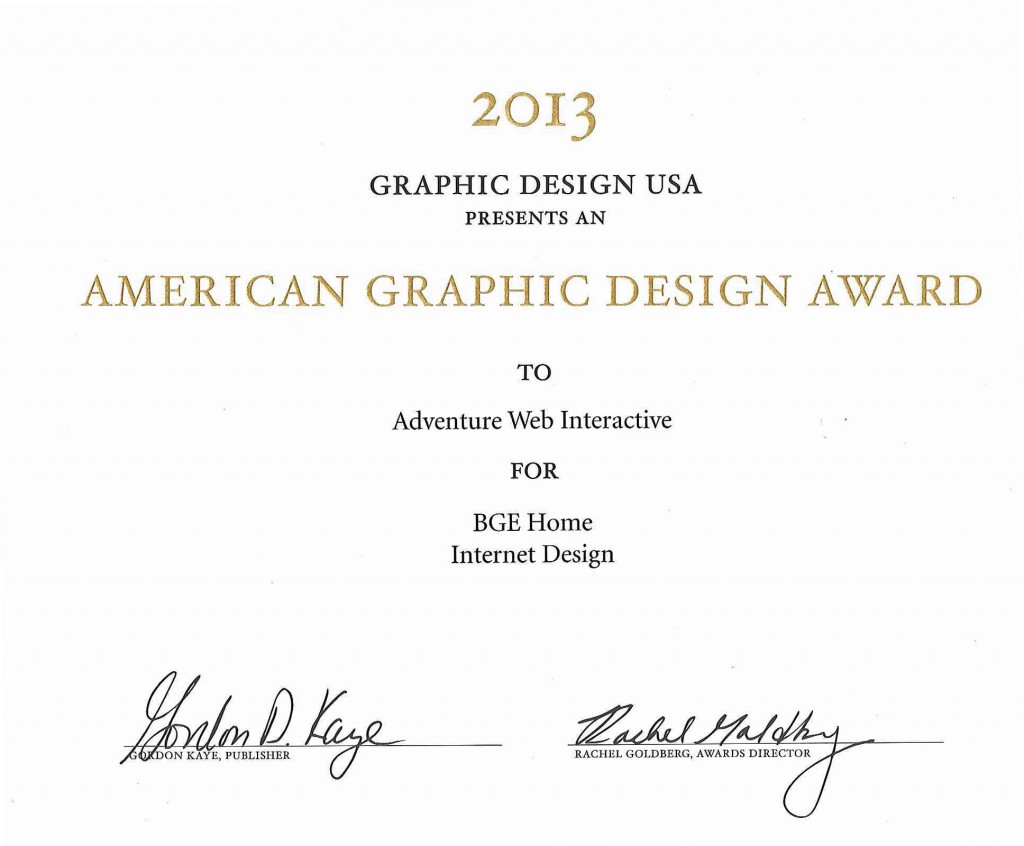 Adventure Web Productions has great news to share! We won four 2013 American Graphic Design Awards from Graphic Design USA (GD USA).
Graphic Design USA is a news magazine for graphic designers and creative professionals such as advertising agencies and non-profits. The magazine has been in publication since 1963 and comes out monthly to provide information about what's happening in the professional graphic design community.
You can sign up for a subscription to GD USA by subscribing here.
We won 2013 American Graphic Design Awards for the following websites:
The American Graphic Design Award recognizes the best and brightest in the graphic design industry. The competition has been in place for four decades to honor outstanding work for 23 categories related to print, packaging, Internet and interactive design. The awards specifically highlight emerging areas in graphic designs and an appreciation for well-designed websites that draw in target audiences, effectively communicate valuable information and truly generate consumer engagement. The Creative Group sponsored the American Web Design Awards.
Graphic Design USA editors and judges spent the entire summer reviewing entries. Award winners were announced on September 7th.
Adventure Web Production is honored that we are recognized for our visual designs and aesthetics.
Check out more great web designs by Adventure Web Productions on our recent web launches.
At Adventure Web Productions, we stand ready to help you fully unlock the full potential of the Internet. If you're not successful, neither are we. We offer award-winning Web Development and services as mentioned in Baltimore Business Journal, The Daily Record, The Washington Times, CNBC, Merchant Circle, and other local and national news media.
For professional full-service Internet development, hosting, and web marketing needs, contact Adventure Web Productions by calling (410)-788-7007 or by clicking here today! For more information about web development, contact Adventure Web Productions now!