Adventure Web Productions Launches New Site: Cedar Square Homes, Inc.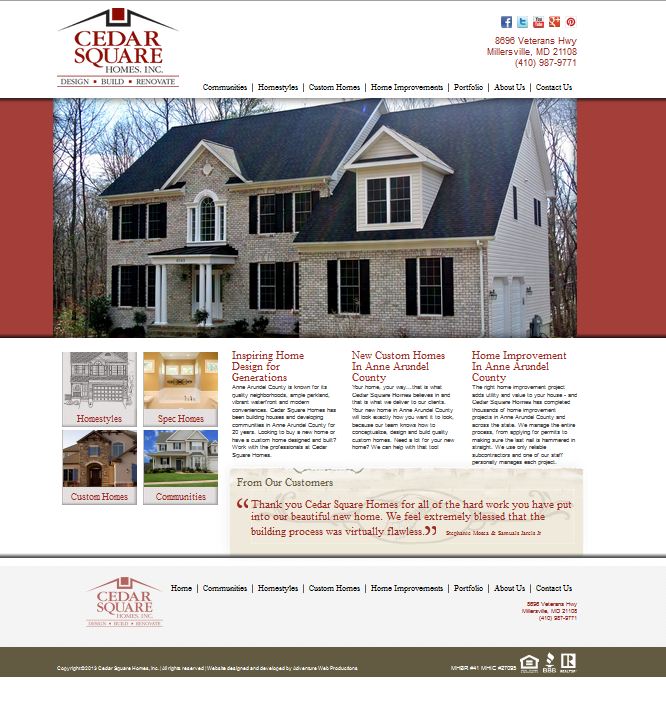 Cedar Square Homes is a custom home-building company that serves Anne Arundel County. The 21-year-old company can also add improvements and additions to an existing structure. A full catalog of home styles are available as well as an inventory of homes ready for purchase. One can choose from preexisting styles and then customize the house even further so a dream home is created.
For more information, visit the Cedar Square Homes website at http://www.cedarsquarehomes.com.
Follow Cedar Square Homes on Google+, Twitter, Facebook, and Pinterest.
To learn more about web development, contact Adventure Web Productions now!